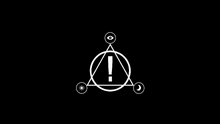 Panic! At The Disco is an American pop punk rock (also alternative rock, and baroque pop) band from Las Vegas. The band currently includes original member Brendon Urie (lead vocals, guitar, piano) and touring members: Dan Pawlovich (drums, backing vocals), Nicole Row (backing vocals, bass guitar), and Mike Naran (guitars, backing vocals).
The former members are Brent Wilson (bass guitar), Ryan Ross (lead guitar, backing vocals), Jon Walker (bass guitar, backing vocals), Spencer Smith (drums), and Dallon Weekes (bass guitar, backing vocals). Brent had been kicked out since 2006. Ross and Walker left in 2009 to create The Young Veins. Smith and Weekes left in 2015, but Weekes stayed as a touring member until he announced his departure in 2017 to focus on his new project "I Don't Know How But They Found Me".
Formation and early years
Panic! at the Disco was formed in 2004, in Summerlin, Las Vegas, by childhood friends Ryan Ross and Spencer Smith, in the name of "Pet Salamander", mostly covered Blink-182's songs. Then they teamed up with Brent Wilson and Trevor Howell, changed the name into "Summer League". After Howell left, Wilson asked Brendon Urie to join in as a guitarist, changing the name into "Panic! at the Disco". The name "Panic! at the Disco" is taken from The Smiths' song "Panic," which includes the lyric "Burn down the disco."
Gallery
Community content is available under
CC-BY-SA
unless otherwise noted.